CNV Genes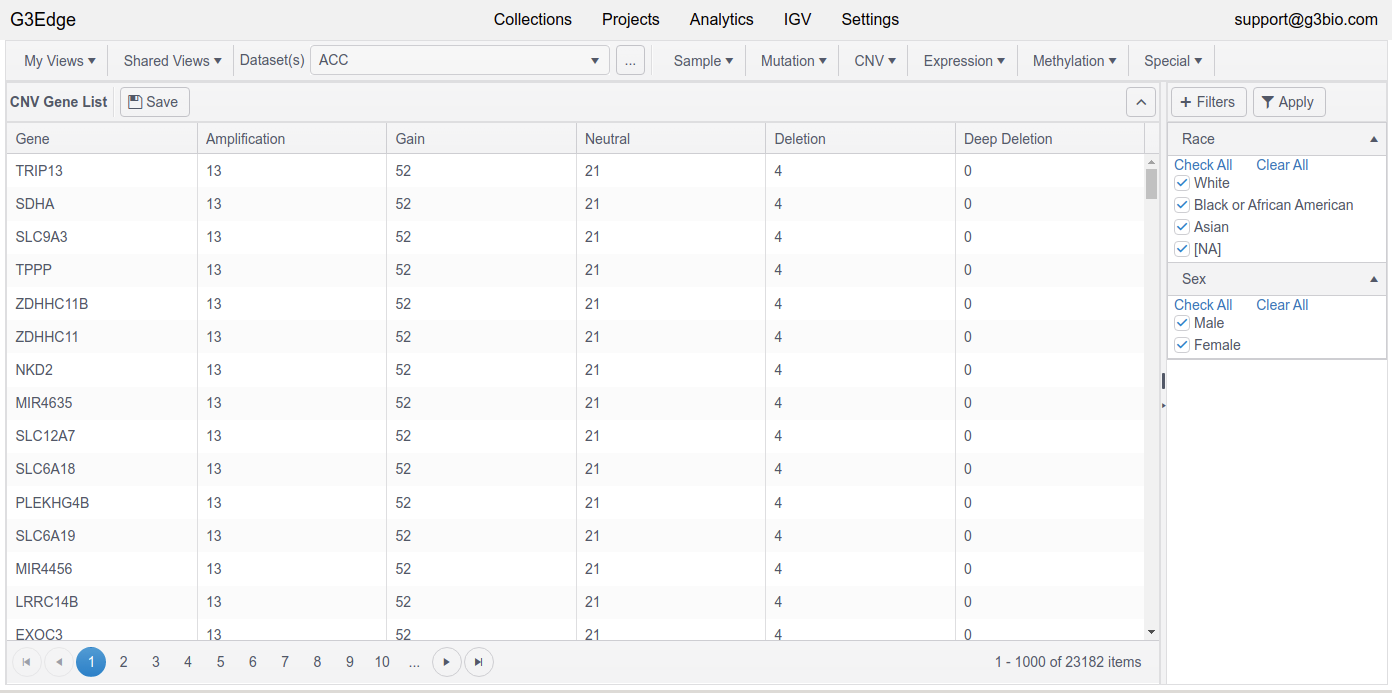 Usage
A table view showing sample counts of copy-number-variation (CNV) for a gene within each CNV category (Amplification, Gain, Neutral, Deletion, and Deep Deletion, commonly derived from GISTIC2 pipelines).
Input

Notes

Clicking column header will sort rows based on that column.
Optionally, apply filters (right pannel) to obtain statistics based on a subset of samples.