Feature view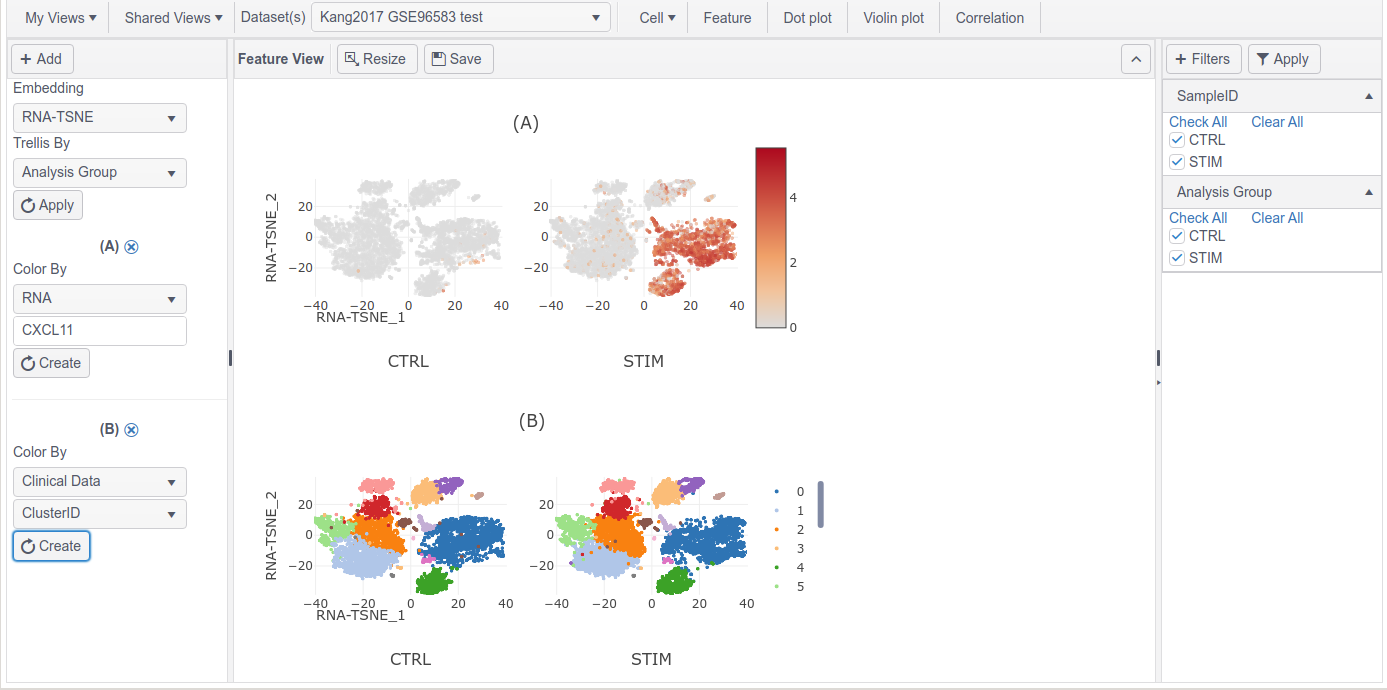 Usage
This view allows the visualization of one or multiple features on the dimension reduction plots, such as on tSNE or UMAP.
Input

Embedding: select a dimension reduction method.
Trellis By: a metadata column used to split the plots ; choose "None" if splitting is irrelevant.

Notes

Click Add to view additional features and show side-by-side.
Point and click a category value – in legend – to hide/unhide that group.