Correlation view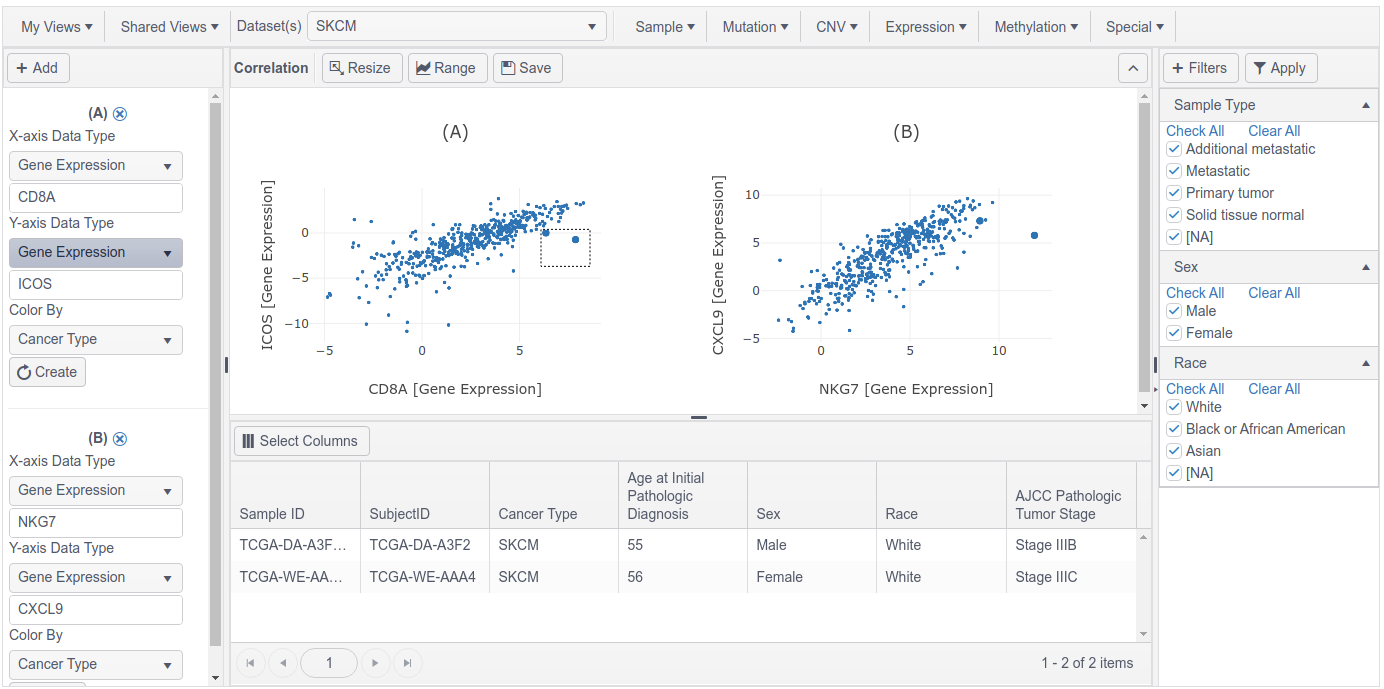 Usage
Input: select features for X- and Y- axis

Options

Add multiple charts by clicking Add on the top-left corner.
Selecting points in one chart also (1) highlights the same samples in the remaining charts, and (2) shows the sample table below the charts.
To unselect points, select an empty region in a chart.
See Also