Grid view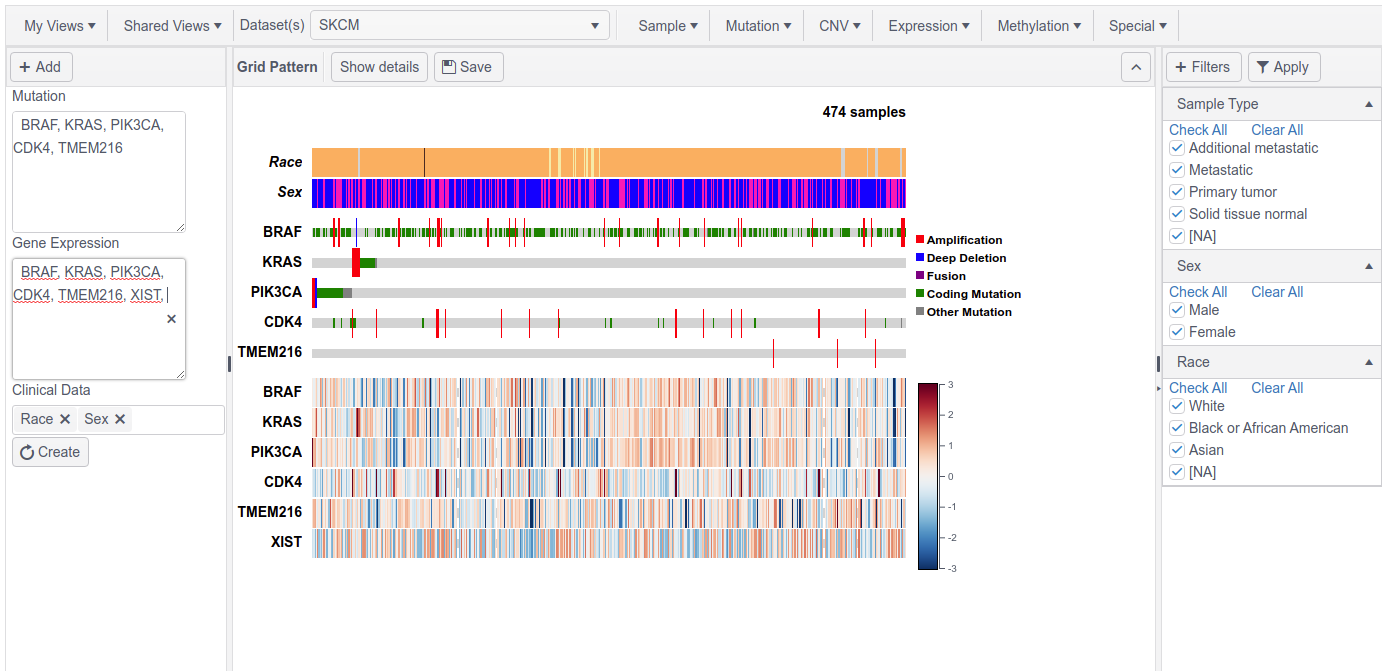 Usage
Input

On the left panel, three (3) types of data features can be added.

DNA alternation (including mutation, CNV, and fusion)
Gene expression
Clinical data

Options

Double-clicking a feature name re-orders columns (i.e. samples) by the values of that feature.
The order of the individual feature (within a feature type) can be re-arranged by changing the feature order in the input field.
Clicking Show details displays a 'zoom-in' view.