Survival view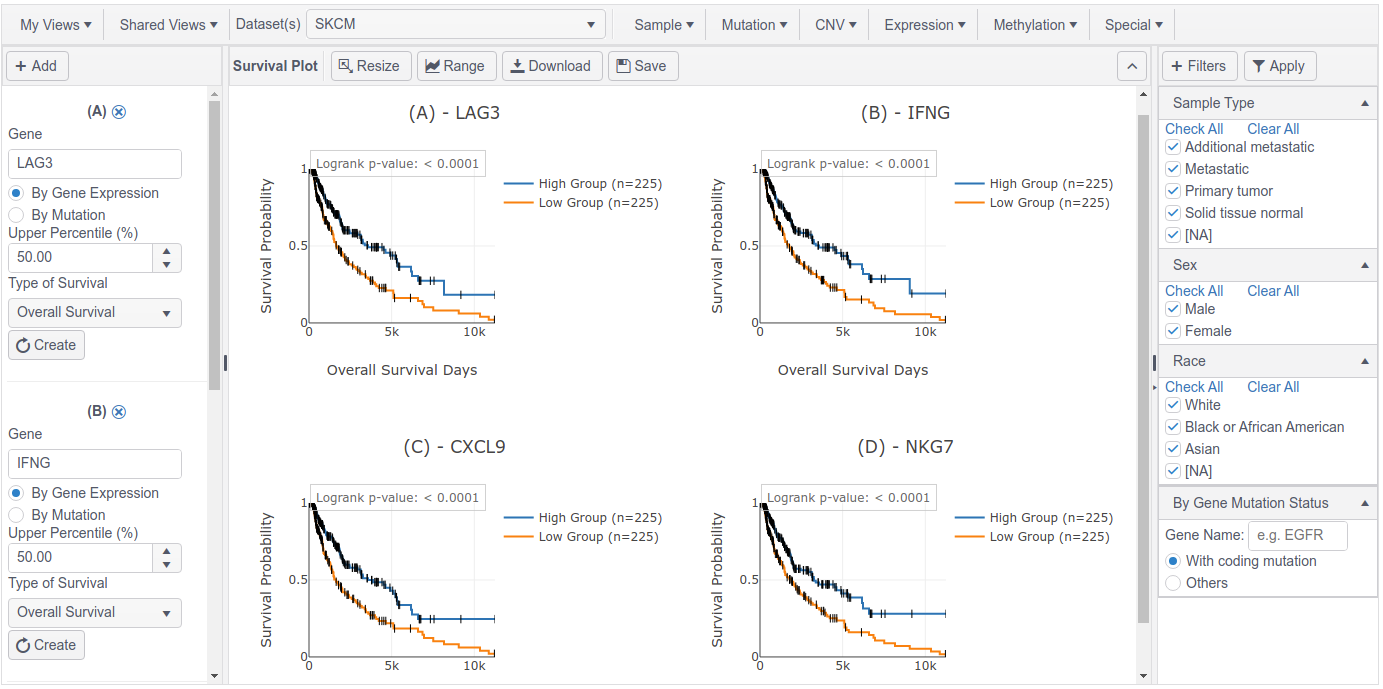 Usage
Survival view shows the curves constructed on time-to-event data, where subjects are often stratified by a grouping variable.
The survival plot measures the fraction of patients living for a certain amount of time after event occurs.
Input

Patients can be stratified by gene expression levels or mutation status.

A gene name
Select "By Gene Expression" or "By Mutation".
Select a percentile threshold if "By Gene Expression" was selected.

Options

Depending on the dataset, multiple survival types might be available to choose.
Click Range (on the top panel) to set the ranges of the X-axis.